18 Sep

What is Squalane & How Can It Benefit Your Skin & Hair?
In Australia, certain skin concerns are shared by everyone. UVA and UVB exposure, pigmentation and premature ageing from sun damage affect all of us.
It's why we love talking about SPF; sun protection really is a crucial part of your skincare routine.
So what about treating the unavoidable sun damage which has already occurred? Squalane, a potently active ingredient, assists in repairing damage caused by the sun, like pigmentation and premature ageing. Let's dive in!
What is squalane?
Squalane is an oil that occurs naturally in many animals and plants, including humans. Essentially, squalane is an organic compound that serves to lubricate and protect skin. When sourced for skincare, squalane has historically been derived from shark liver, when it can (and should) be derived from sustainable options like wheat germ oil and olives. Fear not – we've done the work for you: all of our recommended products use only ethically sourced squalane.
Squalane vs Squalene
The natural oil comes in two forms:
Squalene
Think of squalene as the first form. Produced by our oil glands, squalene moisturises our skin and helps to create a protective barrier against external irritants. This stage of the compound however is unstable; exposed to air, it oxidises and loses its potency. 
Squalane
Through a process called hydrogenation, the e version changes to the a – a longer lasting ingredient that can make a difference as a shelf-stable skincare product.
How does squalane benefit your skin?
As we age, our natural production of squalane decreases – so using a topical treatment helps in keeping skin firm, plump and youthful. It's also an antioxidant and emollient, meaning that it brightens skin's complexion and softens texture. Our favourite benefit of squalane though is its potent reversal of sun damage. Through constant use (hello daily skincare routine) squalane can lighten freckles and eliminate pigmentation.
Who should use this skincare ingredient?
Squalane has potential benefits for all skin types; though some need to be a little more careful when using the product. Squalane is first and foremost a moisturiser. Dry & combination skin types can use squalane to hydrate; its lightweight formula means that it's great for everyday use. 
As an emollient (a product which soothes skin), squalane is also great for those with sensitive skin. Also people with skincare issues like eczema and psoriasis may try using squalane as it works against transepidermal water loss and has anti-inflammatory properties. 
For those with oily & acne prone skin, squalane should only be used in conjunction with specific ingredients and formulas. Using natural oils can help regulate your own production of oil and prevent breakouts, but this intake should be supported by oil-free or minimally oil based formulas.
Can I use squalane everyday?
Squalane is a lightweight moisturiser, which means it won't clog pores or saturate skin. As a result, this makes it perfect for everyday use. It can be used on its own or be added to daily moisturisers as well as shampoos and conditioners, serums & facial oils.
Are there any products I shouldn't use alongside squalane?
Squalane is a naturally occurring oil. This means that it can be considered safe, including when used in conjunction with other skincare products (which it often is). Always check with your dermatologist or the instructions of individual products.
Are there any side effects to using squalane?
Squalane makes up 10–12% of our natural oils, and can be used to both boost our hydration levels and balance out any over-production of oil. Its natural formulation makes it safe for use.
How to fit Squalane into your beauty routine
Typically squalane appears in serums and facial oils, which are used after cleansing and toning, and before moisturising and applying sunscreen. But is also appears in a huge range of products thanks to its potent restorative ability. 
Face: You can add squalane to both your day and night skincare routines. If used as a single-ingredient oil, gently work into freshly washed, cleansed and exfoliated skin before applying your moisturiser. If you use a night mask, add a couple of drops to help lock the moisture in overnight. 
Body: Use squalane as an after-shave to soothe irritated skin, and as a general body moisturiser too. Rub into skin before applying your daily moisturiser. Squalane is also a great cuticle and nail treatment – use it to strengthen nails in between salon visits. 
Hair: Squalane is a great heat protectant for hair! Check our listed products above, or if using a single-ingredient oil, rub 1-2 drops in between hands and lightly comb through hair. As a strengthener, dab a few drops onto your scalp and massage in.
Squalane For Dry & Sensitive Skin
Adding squalane to your routine will help dry and sensitive skin types combat external irritants like dry climates or air conditioning, and support the other moisturising components of your routine. As it's a lightweight moisturiser, we recommend adding single-ingredient oils to your regular moisturiser for added nourishment for dryer skin types.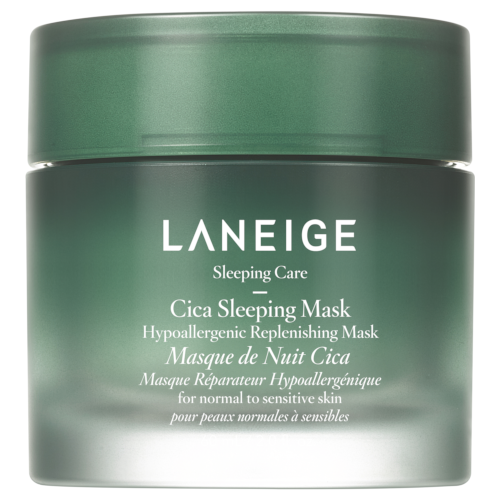 Cica Sleeping Mask
LANEIGE
Skin is most permeable at night, which means evenings are the perfect opportunity for moisturising. This squalane-enriched sleeping mask will soothe and repair skin.
Shop Here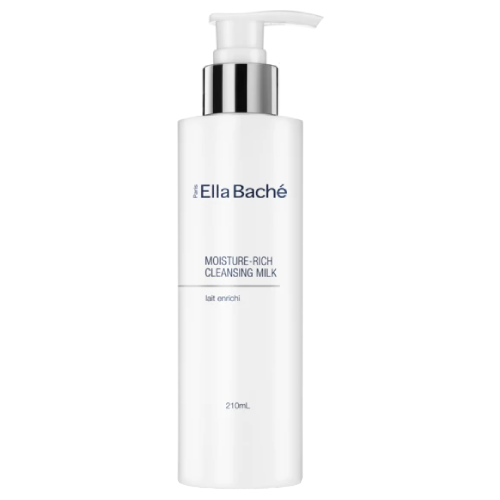 Moisture-Rich Cleansing Milk
ELLA BACHE
Cream-based cleansers are best for dry and sensitive skin types. Combines squalane for added moisture and cholesterol for moisture retention.
Shop Here
Emu Apple Dreamy Glow Drops
SAND&SKY
Add a couple of drops of this serum to your day moisturiser for a simplified routine. Squalane is blended with jojoba, almond & olive oil for deep hydration.
Shop Here
Squalane For Oily & Acne-prone Skin
Oily and & acne-prone skin occurs through an overproduction of skin's natural oils levels. Squalane actually tricks your skin into slowing down its oil production. On top of this, squalane can be used as a healing treatment for acne scars. For some, it also works as a spot treatment!
Nimni Cream
HYDROPEPTIDE
A night cream infused with squalane for the improvement of pigmentation. Suitable for oily skin types.
Shop Here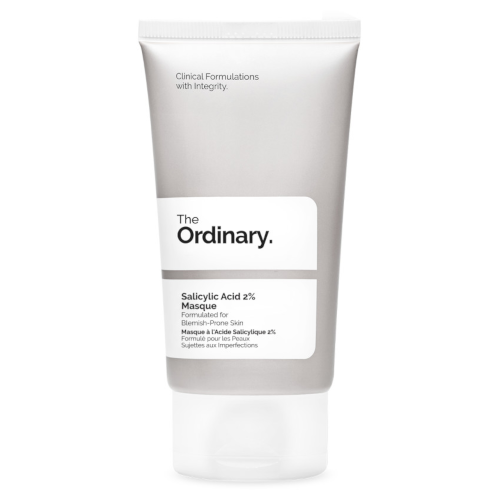 Salicylic Acid 2% Mask
THE ORDINARY
Use this mask 1-2 times a week to shrink pores and pull out impurities that can lead to breakouts. Combines squalane with salicylic acid to help exfoliate dead skin.
Shop Here
Superberry Hydrate + Glow Dream Mask
Youth To The People
An overnight mask that repairs and brightens your skin so you can wake up to glowing skin. Squalane is used to aid in the appearance of skin's texture & tone.
Shop Here
Squalane For Hair
Use this hero-ingredient to tame your locks and add shine. Hot tip: add a few drops of squalane oil to your shampoo or conditioner for a healthy, luscious mane.
100% Squalane Oil
BIOSSANCE
An all rounder for on hair, face & body. Rub a small amount to dry or wet hair to repair damage and add shine.
Shop Here
Don't Despair, Repair!™ Strengthening Treatment Hair Oil
Briogeo
A hair oil treatment created with ceramides to repair the health of your hair. Squalane, macadamia nut and rose flower oil combined to keep hair looking soft and shiny.
Shop Here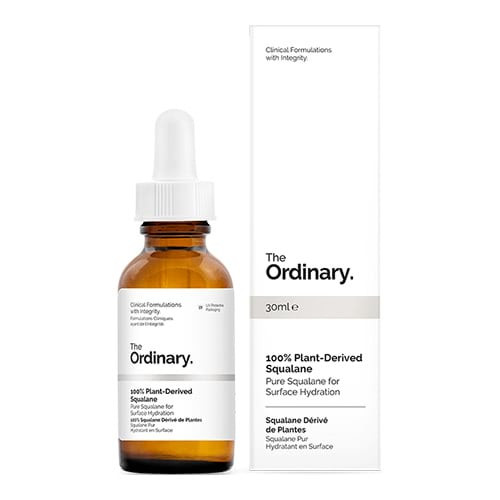 100% Plant-Derived Sqaulane
THE ORDINARY
A single ingredient product that, when applied to hair, increases shine and reduces breakage.
Shop Here