02 Jul

The 9 Best Face Exfoliators For Your Skin Type
There are many metaphors to describe a fresh start. Turning the page, wiping the slate clean, beginning a new chapter.
It's the moment where you go forward with a renewed sense of self and purpose; and we at Wonder in Wander would like to submit another way to describe this feeling: exfoliate away.
Exfoliating 1-2 times per week step in your skincare routine makes way for re-newed, glowing skin. So read on for our explainer on the two different types of exfoliators and which one to choose for your skin goals.
What is facial exfoliating?
Exfoliators remove dead skin cells from the surface of your face by using either chemical or physical friction. By doing this, exfoliators leave your face renewed,  regenerated and better able to absorb other skincare ingredients.
Physical vs chemical exfoliators
There are two main types of exfoliators available:
Chemical exfoliators use enzymes and acids to penetrate deeply and loosen dead skin cells. They do this by breaking apart the bonds that keep dead skin cells on your face.
Common ingredients found in chemical exfoliators include:
Alpha hydroxy acids (AHA), usually found in fruits.
Beta hydroxy acids (BHA) like salicylic acids are oil-soluble and can penetrate pores deeply.
Poly hydroxy acids (PHA) like lactobionic acids have larger molecules and are therefore gentler on skin
Physical exfoliators come in a variety of forms. They can be materials that use friction like loofahs, body scrubs and exfoliating mitts.
Physical exfoliators can also be cream, water or oil-based liquids that contain grains or micro-beads to buffer away dead skin.
Benefits of exfoliating
The obvious benefit of exfoliating is renewed skin cell turnover, which allows for fresher and younger skin to shine through. The buck doesn't stop there though – other benefits include
Improved texture
Your face can feel rough with a build-up of dead skin. Exfoliating allows for regenerated skin, which makes for a softer texture. The appearance of your skin will also be evened out – that means dark spots, hyperpigmentation, and even the appearance of fine lines can be helped through exfoliating.
Better absorption of other products
Using skincare ingredients without exfoliating is (to be blunt) a waste. Skincare is up there as one of the more expensive self-care forms, and those highly potent formulas need access to the deeper layers of skin to really do their job. Exfoliating ensures that your face is permeable, so that serums, face oils and moisturisers can be fully absorbed.
Acne prevention
Clogged pores lead to breakouts whereas exfoliating acne-prone skin clears away the oily follicles and dead skin that are blocking pores. Exfoliators also help to purify skin of the bacteria that cause acne.
Increased collagen
Collagen is a protein that our body produces to firm skin. Unfortunately our natural levels of collagen decrease as we get older, leading to loosened skin, fine lines and wrinkles. Regular regeneration of skin improves cell circulation and actually increases the natural production of collagen! This means that exfoliating is a useful tool in anti aging, as it tricks our body into naturally producing more collagen, rather than applying it topically.
Where do exfoliators fit in your skincare routine?
Exfoliating isn't required daily, but is still an important skincare step. Without it, your proceeding products can't be put to full use as the skin may not absorb in it's entirety. Different exfoliators also have different strengths, with some to be only used once a week and others suitable to be used every few days. Here's how we would integrate it into our skincare routine.
Cleanse first to remove excess oil, and any dirt and other impurities. This then lets your exfoliator focus on skin.
Exfoliate! One-two times a week is your key to regenerated skin. Rinse skin with cold or lukewarm water to decrease irritation.
Apply serums directly after drying skin to allow for maximum absorption.
Moisturise with a deep or daily moisturiser.
Apply face oils to provide a barrier on skin that will lock in your other skincare products.
Finally, finish with SPF and your skin should be looking *chef's kisses*
How to apply a facial exfoliator
When using physical exfoliators you are applying friction to skin in order to buff away dead skin cells. This means that you do need to be careful as skin can be irritated by harsh application and above all, irritated skin is not what we want! If you're using a loofah or scrub alongside a cream or oil-based treatment, make sure to lightly rub in circular motions, and only for up to 30 seconds. Exfoliating creams or gels that contain grains or microbeads can be rubbed across skin using your fingertips. Warm between fingers and apply to wet skin – similarly, only rubbing for around 30 seconds.
Chemical exfoliators should always be tested on skin first to make sure that it's formula doesn't have an adverse affect on you. Most chemical exfoliators need to be kept on for a certain amount of time, so refer to the product's instructions. Once finished, gently wipe away the product using wet fingers or a damp soft cloth. Rinse your face with cold water to encourage circulation and reduce irritation.
Which exfoliator is best for my skin type?
Dry skin
Those with dry skin are more susceptible to dehydration via external irritants such as dry climates. Because of their ability to penetrate deeply, chemical exfoliators are a great option for those with dry skin. Using a chemical exfoliator with AHA or BHA acids will penetrate past the surface layer and break apart dry and dead skin.
Oily & Acne prone skin
Those with oily skin need to focus more on the outer layers of skin. Using a physical exfoliator will help to remove layers of oil buildup. Using a granulated scrub that also contains antioxidants will go further in removing acne-causing bacteria.
Sensitive skin
Gentle chemical exfoliators are key for those with sensitive skin. Look for cleanser/exfoliator combinations with PHA acids, as they go easier on skin. If you are keen on a physical exfoliator, look for products that use natural grains for example, Jojoba beads.
Best Exfoliators For Dry Skin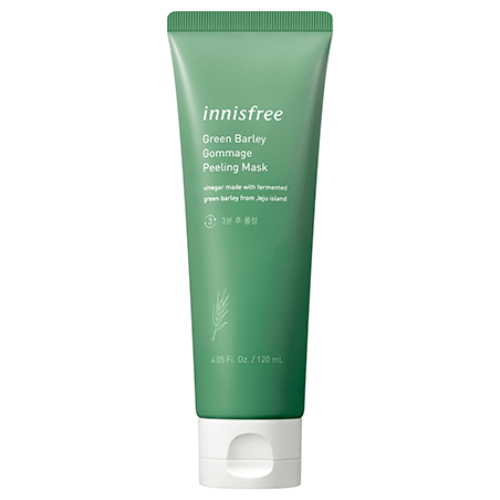 Green Barley Gommage Peeling Mask
INNISFREE
A peeling mask that contains both BHA and AHA acids to remove dead skin cells. 3 minutes on and fresh skin is yours.
Shop Here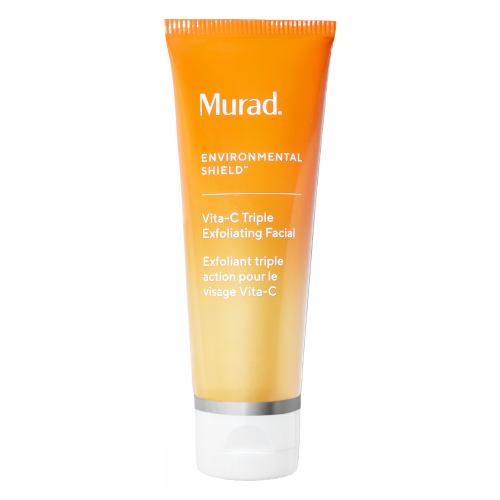 Vita-C Triple Exfoliating Facial Exfoliator
MURAD
A blend of physical, enzymatic and chemical exfoliators to break apart dry skin. Includes Vitamin C for restored brightness.
Shop Here
ExfoliKate Intensive Exfoliating Treatment
KATE SOMERVILLE
A combination of acids and fruit enzymes that naturally buffer away dead skin without drying you out.
Shop Here
Best Exfoliators For Oily & Acne Prone Skin
Blackhead solutions 7 day deep pore cleanse & face scrub
CLINIQUE
A three-in-one cleanser/scrub/mask specifically designed to reduce pores and clean away excess oil.
Shop Here
Almond & honey face scrub
MARIO BADESCU
A budget friendly face scrub with Kaolin clay to absorb excess oil, and honey for its antibacterial properties.
Shop Here
Best Exfoliators For Sensitive Skin
Virtuous Circle Gentle Face Exfoliator
PAI
Specifically designed for sensitive skin, by those with sensitive skin. An "ultra-gentle" exfoliation using natural Jojoba beads.
Shop Here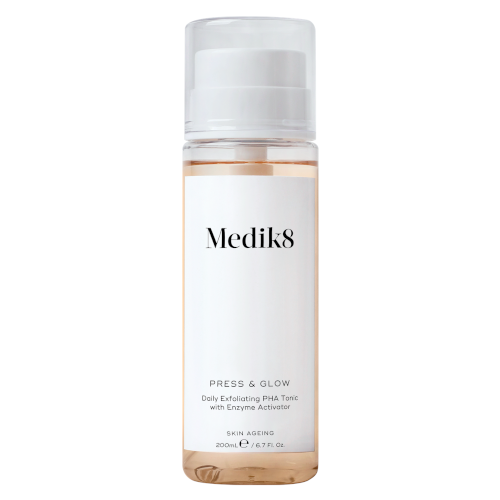 Press & Glow
MEDIK8
A leave-on exfoliant that contains the more gentle PHA acids, and doesn't contain any parabens, alcohol or artificial fragrances.
Shop Here
Clarifying Lotion 2
CLINIQUE
Dermatologically-developed to clear dead skin without causing damage. Uses Witch Hazel to help skin absorb more moisture.
Shop Here