18 Sep

A Dry Skin Guide – How To Care, Treat & Prevent Dry Skin
Dry skin is nobody's friend. We're over products that often evaporate before the days end, or – uhum – the first hour of application.
At the same time, overdoing your moisturising can leave you with a goop-like complexion (take it from us). So what to do to ensure a soft, supple, dewy-but-not-shiny face?
Here at Wander in Wonder, we've created a guide for dry skin, from tweaking your daily habits to your skincare routine here's a few tips that have lasted the test of time and keep us glowing all day long (promise!).
A 5 point guide of taking care of dry skin
Drink more water
Before all else, hydrating dry skin starts from within. The outer layer of our skin is called the epidermis, and when we're dehydrated, the epidermis loses its elasticity and feels rough. Keeping on top of your daily water intake will give your skin the best chance at staying hydrated. Buy a 2 litre water bottle and aim to get through a minimum of 2 litres per day. A good tip is to wake up and immediately drink 1-2 cups of water to replenish your body's thirst for water straight away.
Reduce hot showers
Hot water is a skin irritant; and exposing yourself to it for prolonged periods of time will dry out your skin. This is especially true for dry, sensitive skin types and those of us with eczema. Instead, shower under warm water, taking extra care not to use hot water when washing your face. If possible, also try to shorten your time in the shower, saving not only your skin, but the environment and your water bill too!
Avoid harsh soap, skincare and deodorants
Try to avoid soap, skincare and deodorants that use alcohol, retinoids and fragrances. These ingredients may dry out and irritate dry, sensitive and eczema-prone skin. Look for cream-based soaps and skincare that work to nourish your complexion.
Taking care of dry skin in dry climates
Some dry skin irritants can't be avoided. Namely, living in places with dry climates.
Have you ever visited a tropical paradise on holiday and thought why is my skin glowing? The answer is in the air. Low precipitation and high evaporation in dry climates can literally suck the moisture out of skin. Instead of packing up and moving out, investing in a humidifier will help to soothe your skin at home. Humidifiers add moisture to the air, and will give your skin the extra hydration it needs.
Shave properly
Commit to aftercare when shaving. As shaving irritates our skin, always use a shaving cream and follow with a post-shaving lotion. Shaving after you've had a shower is good practice too, as your body & skin is already warm and softer. On top of this, make sure to shave in the direction of hair growth, and keep your blades sharp to reduce irritation. If you want to rid yourself of your body hair, consider using laser hair removal to reduce the need for shaving.
A skincare routine guide for dry skin:
Beyond those tips, keeping to a full-proof skincare routine will ensure your skin is nourished and baby-like. Your skincare routine should follow these four steps to ensure all-day hydration:
Daily facial cleansing avoiding harsh stripping cleansers

Exfoliating two times a week 

Using facial oils or a serum immediately after cleansing to lock in hydration

Applying a deep moisturiser before SPF and your beauty routine
Best Cleansers For Dry Skin
Your cleanser should wash away impurities and enable skin to feel refreshed and ready for next steps. It's the start and end of day step that's just as much about self-care as it is your skin care.
For dry and sensitive skin types, cleansers should be cream or oil-based and include ingredients that strengthen moisture barriers, like lipids and oils.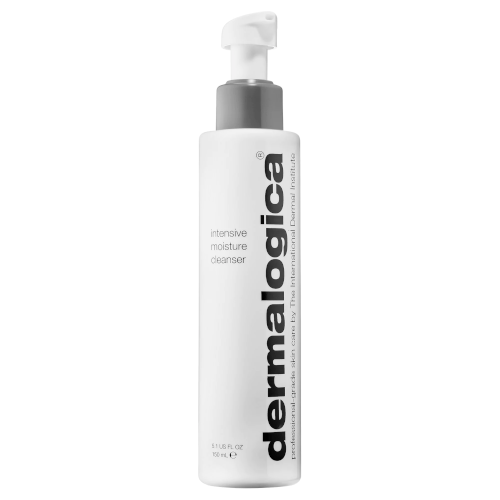 Intensive Moisture Cleanser
DERMALOGICA
A lightweight cream-based formula that includes lipids to restore your skin's barrier.
Shop Here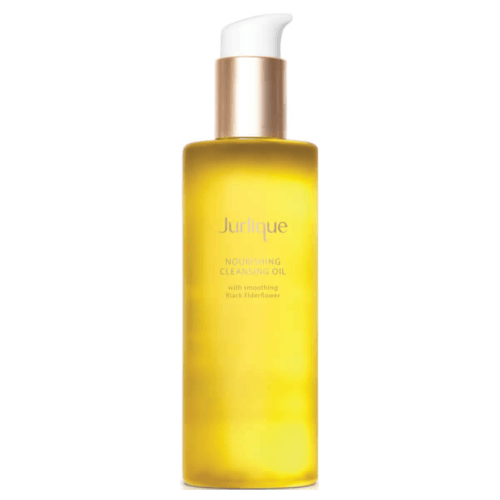 Nourishing Cleansing Oil
JURLIQUE
Made with a 'cocktail' of oils to wash away impurities and nourish skin.
Shop Here
Slaai Cleanser
DRUNK ELEPHANT
Transforms from oil to milk once water is applied, and leaves skin feeling buttery and protected.
Shop Here
Best Exfoliators For Dry Skin
Two out of seven is your mantra for keeping flaky skin at bay. By keeping an exfoliator in the shower and using it twice a week, you'll remove dead skin cells and pollutants and make way for a necessary refresh. Cream-based and chemical exfoliants are best for dry-prone skin. Cream-based exfoliants add additional moisture to this first step. They usually contain microspheres that scrub dead skin cells. Chemical exfoliants on the other hand penetrate deeply, clearing dead skin cells and treating layers of skin that aren't visible.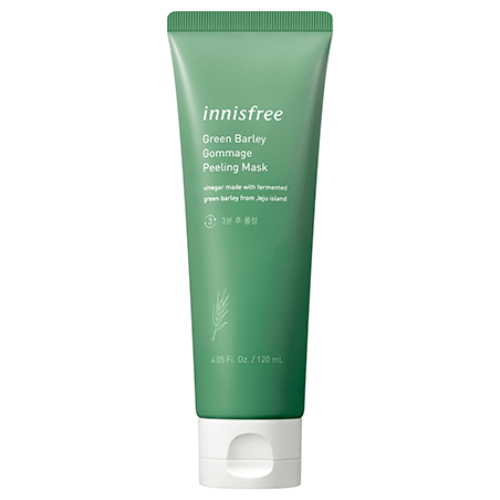 Green Barley Gommage Peeling Mask
INNISFREE
An exfoliating mask from Korean cult-favourite that uses vinegar from fermented barley to encourage quicker skin renewal.
Shop Here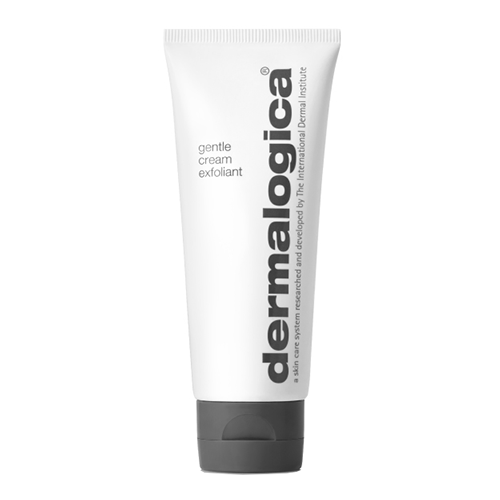 Gentle Cream Exfoliant
DERMALOGICA
A cream-based exfoliating mask that promises gentle scrubbing for sensitive skin. Features papaya and pineapple enzymes to exfoliate, and chamomile oil to prevent irritation.
Shop Here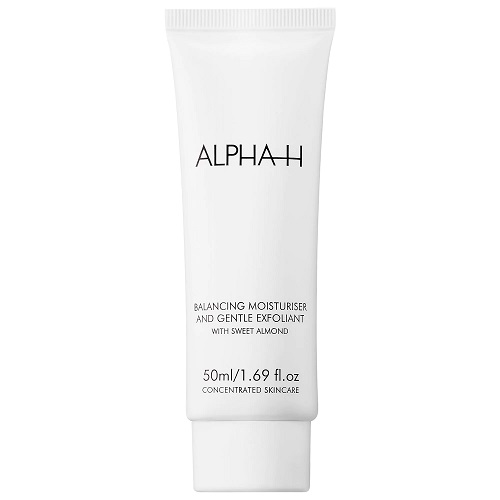 Balancing Moisturiser & Gentle Exfoliant
ALPHA-H
A hybrid moisturiser and chemical exfoliant. Made using 10% glycolic acid to penetrate deep layers of the skin.
Shop Here
Best Facial Oils & Serums For Dry Skin
Post exfoliating, we want to treat skin with ingredients that nourish at a deep level. Adding facial oils or serums to your regime (and applying them as soon as skin is washed) is a fundamental step in not only skin's hydration, but also firmness and brightness. There are certain hero ingredients that combat dryness particularly well, including Vitamin C, Hyaluronic Acid, and Marula Oil. It's worth purchasing smallest-quantity bottles or trying testers to see which of these make the biggest difference to your skin's texture.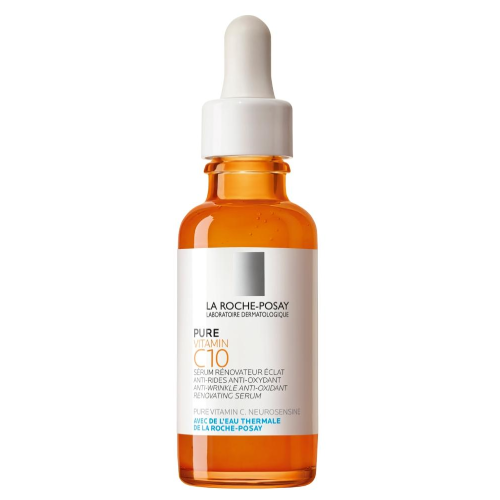 Pure Vitamin C10 Serum
 LA ROCHE-POSAY
Pure Vitamin C combined with Salicylic Acid. A thicker consistency that goes a long way in plumping and hydrating.
Shop Here
Virgin Marula Luxury Facial Oil
DRUNK ELEPHANT
Lightweight and a joy to apply. Marula oil is highly absorbable. Includes Omegas 6 & 9 to help replenish skin.
Shop Here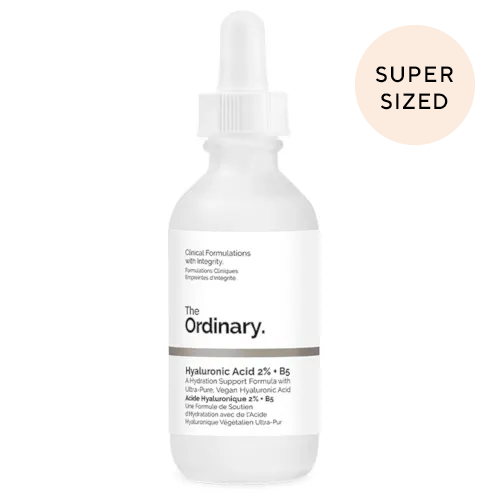 Supersize Hyaluronic Acid 2% + B5
THE ORDINARY
Hyaluronic acid is a heavy hitter in the hydration world. Holding up to 1000% times its weight, this serum achieves multi-layered hydration and keeps skin soft.
Shop Here
Best Deep Moisturisers For Dry Skin
The last step in our dry skin guide is to use a deep moisturiser. For those of us on the dry end of the spectrum, regular moisturisers may not cut it. Using a heavier-duty night or mask moisturiser as your regular daily product can really ramp up the dew. If this sounds like a revelation – we're glad! Use a smaller amount than normal and work into your skin thoroughly.
Moisture Restoring Night Cream
SUKIN
Australian-made and all natural. Combines jojoba oil and shea and avocado butters to enrich skin with essential fatty acids.
Shop Here
Sublime Replenishing Night Masque
AESOP
When using as a day moisturiser only apply a couple of pea sized amounts to face. With Vitamins B, C, E & F for sustained hydration.
Shop Here
Toleriane Sensitive Riche Prebiotic Moisturiser
LA ROCHE-POSAY
Formulated especially for dry and sensitive skin, this promises long-lasting hydration for up-to 48 hours. Rich in prebiotics Vitamin B3. 
Shop Here