07 Dec

Lanolips Face Base Aussie Flyer Face Mask Review
Though many of us love to travel, there's no denying the toll that it takes on our bodies. While we may not have a remedy for the stiff joints and aching muscles that accompany a long flight, we have found a product that guarantees your skin will feel as fresh as ever.
Hailed as a "must have for travellers", Lano's Lanolin Leave-on Deep Recover Mask (also known as the Aussie Flyer Mask) works to recover travel-weary skin. So, let's find out more about this product in this review.
TL;DR
Pros:
+ Natural ingredients
+ Easy application
+ Australian brand
+ Supports local Australian and New Zealand farmers
Cons:
– Not vegan-friendly
– Not suitable for all skin types
Overall:
3.5/5 ★★★★☆
A good, simple and easy-to-use product, packed with natural ingredients, manufactured by a down-to-earth, Australian brand.
In this Lanolips Face Mask Review:
Leave-On Deep Recovery Mask Snapshot:
Mask Type: Leave on cream mask
Best for which skin type: All skin types
What it does: Reboots dull, dry skin and brings back moisture to dehydrated skin
Key Ingredients: Lanolin, Shea Butter, Caffeine
Price: $26
Volume: 60ml
About Lanolips
Lano is an award-winning, Australian owned business. The company's roots lie deep within the Australian farming industry, as the very inspiration for Lano traces back to founder Kristen Carriol's time spent on her grandfather's farm as a young girl. This is one of the reasons why they proudly support local Australian and New Zealand farmers.
Lano upholds five core values, they are:
Clean and transparent
You won't find any scary or surprising chemicals in Lano's products. Lano is upfront and honest about the natural ingredients used in their products.
Cruelty-free
Lano is Leaping Bunny approved!
Sustainable
Lanolin – the star ingredient in all of Lano's products – is natural, renewable and sustainable. In addition, Lano takes a "less is more" approach, as they strive to make many of their products multi-purpose.
Evolving packaging
Working around the challenges faced with packaging their products, Lano strives to create the most environmentally-friendly packaging possible. Five new initiatives were put in place in 2019 alone and they show no sign of slowing down.
Kindness and connection
Lano's aim is to bridge the gap between urban and rural communities. While you may find their products on the shelves of urban stores, Lano supports rural organisations such as Rural Aid and Buy a Bale, to name a few.
How to Apply Lanolips Face Base Aussie Flyer Mask:
This mask is perhaps one of the more practical masks to use. It's application process can be summed up in three simple steps.
1.
Apply a thick layer to the face.
2.
Wait approximately 10 minutes. 
3.
Wipe off excess product.
This is Lano's suggested application process. They recommend using a towel to wipe off any excess product. However we would recommend using a slightly damp towel to avoid any uncomfortable dragging against the skin.
Our Review of the Leave-On Deep Recovery Mask:
Overall, this is a refreshingly simple product in a world full of extravagant cosmetics with convoluted application processes. This easy-to-use product matches the simple and honest values set out by the company itself.
The Aussie Flyer Mask requires minimal effort to apply; you can simply throw it on your face and get on with your day. The product has a pleasant smell, that's not too overpowering. It's scent is reminiscent to a baby wipe. The mask's white colour doesn't create a huge mess in your bathroom, and while your hands may get a little sticky during the application process, the product is very easy to wash off.
Within minutes of removing the excess product, my face felt lighter and more hydrated. My skin felt awake and alert, as if it had just had its morning coffee.
While we enjoyed using this product, there are a few things you may want to bear in mind before you purchase it yourself. Firstly, Lano warns that this product may not be suitable for more sensitive skin types. Secondly, while Lano uses cruelty-free extraction methods, those who are not comfortable using any animal products may want to steer clear of this face-mask (or any Lano product for that matter).
One 60ml tube of the Aussie Flyer Mask will set you back $24 AUD.
The Aussie Flyer Mask has one key ingredient that makes this product stand out from the rest; lanolin. Lano uses lanolin as the main ingredient in all its products. But, what is it?
Lanolin is a natural oil found in sheep's wool. According to Lano, "your skin has literally met its match" with lanolin. That's because the properties in lanolin closely resemble lipids found in human skin, making it a deeply moisturising product.
Lanolin is even known to have healing properties. Lano obtains lanolin by shearing sheep's wool. While this may be unsettling for some, lanolin is extracted as humanely as possible, with cruelty-free practices in place to ensure no sheep are harmed in process. 
Final Thoughts about the Lanolips Face Base Aussie Flyer Mask:
Overall: 3.5/5 stars
A simple product that's fairly specific. We love the feel but think it could be used in more situations rather than just targeting 'flyers'.
Lanolips Face Base Aussie Flyer Mask Alternatives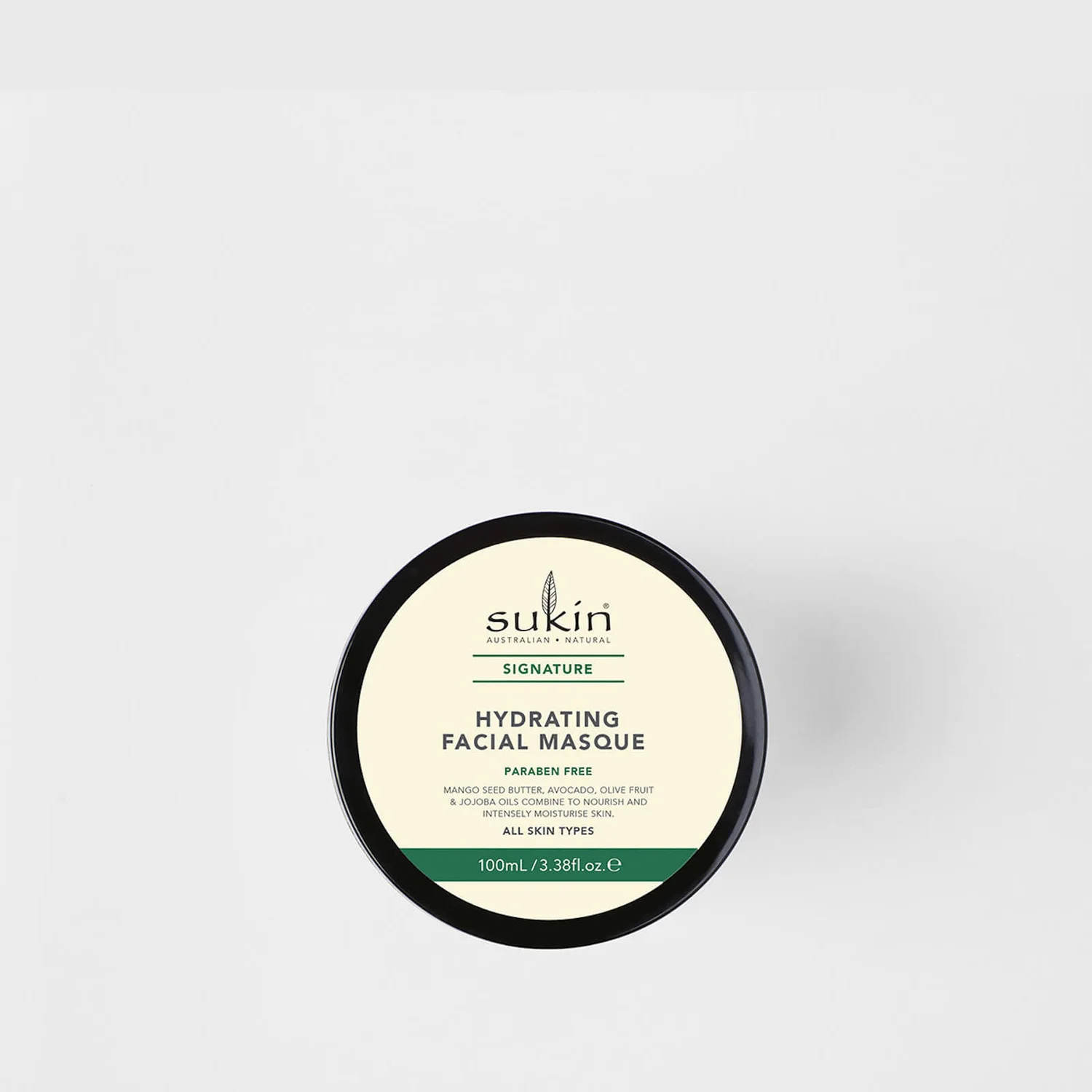 Sukin
A hydrating, cream based masque packed with "moisture restoring properties". This product is vegan friendly and a 100ml tub will set you back $11.95 AUD.
Versed
Aloe leaf juice and plant-based collagen alternatives work to refresh dry, ageing skin in this pluming face mask. One 45ml packet lasts for 12 applications and will cost around $14 AUD.
Neutrogena
With it's star product, hyaluronic acid, this mask works to hydrate and strengthen skin all while you sleep. One 50ml tub will cost you…