04 Sep

Natural Skincare with, Indigeous-owned, Lowanna Skincare
The skincare market is constantly changing towards the demands of the people and the demands of the future. Recently there's been an increased focus towards natural, environmentally friendly skincare.
Sourcing local has become extremely important to consumers, so let us introduce you to Lowanna Skincare.
Who Is Lowanna Skincare & What Do They Do?
Lowanna was founded by Sinead, a proud Indigenous woman of the Narungga people, in Adelaide, South Australia. Sinead has based her skincare products on native ingredients that her ancestors have been using for centuries.
She honours the strong bond her Indigenous heritage have with nature, by keeping Lowanna environmentally friendly and ethical.
What Do We Like About Lowanna Skincare?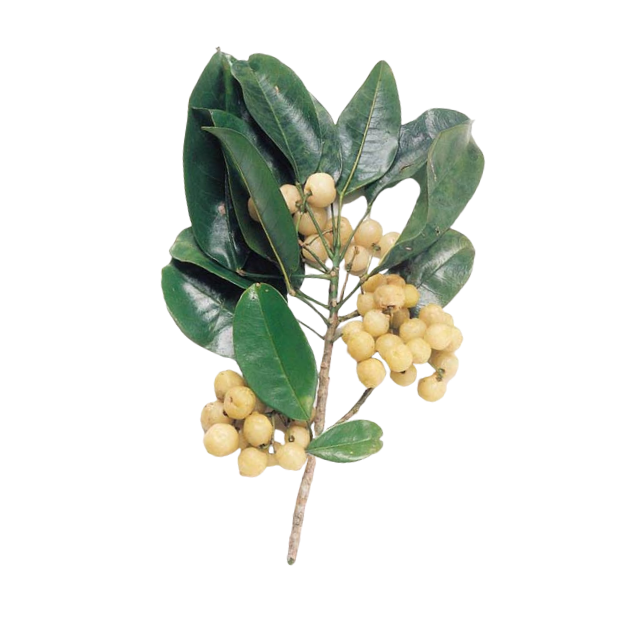 Their Ingredients
The Narungga people have been using native Australian plants for centuries for a number of health benefits. Lowanna Skincare use the following key native ingredients that have benefits for the skin.
Kakadu Plum is a popular traditional medicine which contains antibacterial properties. It fights acne-causing bacteria and reduces breakouts. Traditionally, Indigneous Australians used this as an antiseptic. It has a high concentration of vitamin C (even higher than oranges), making it the perfect ingredient to target pigmentation and to brighten your skin. This double-whammy ingredient is a key ingredient for Lowanna skincare.
Green Clay is another ingredient Lowanna love so much. Green Clay aims to extract excess oils deep within your skin, which creates cell turn over. It's has antibacterial properties, which reduces breakouts, clears active acne and reduces the appearance of previous acne scars.
Lemon Aspen is a strong ingredient to fight anti-aging, as it strengthens the capillaries underneath your skin. It also helps the turnover of new cells, reducing the appearance of aging by creating a fresh layer of skin.
There are many more native ingredients that Lowanna uses to provide a range of skin benefits such as, Ylang Ylang, Lemon Myrtle, Desert Lime and Quandong.
Our Favourite Lowanna Skincare Products
Sinead's goal through her brand is to boost the confidence of girls. Her products were created with the thought of making everyone feel comfortable and beautiful in their skin.
These products have glowing 5 star reviews and, luckily for us, there is a product for every step in your skincare routine.
Green Clay Exfoliating Mask
$59.99
This detoxifying mask helps to purify and extract clogged pores and blackheads by removing excess oil from your skin. It helps with cell turnover, providing anti-aging and acne-fighting benefits. It also works as an exfoliating scrub to clear your pores and improve the appearance of scarring. Theres no other mask quite like this one.  
Everyday Moisturiser
$54.00
This nourishing moisturiser is infused with the native ingredient Ylang Ylang to help balance the oil production in your skin and leave you with a glowing base. Mixed with hyaluronic acid, this product delivers deep hydration while protecting your skin from loss of moisture.
Everyday Cleanser
$49.00
This cream-textured cleanser wont leave your skin feeling stripped and dry. Its key ingredient, Ylang Ylang helps to balance your oil production, while it's infusion of cucumber and aloe vera calm the skin. This cleanser removes environmental pollutants and bacteria, leaving your skin hydrated and glowy. 
Everyday Eye Cream
$54.00
This eye cream brightens dark circles and reduces puffiness, thanks to the skin brightening ingredient, lemon myrtle. With the help of vitamin E and lemon aspen, these ingredients help to strengthen the capillary walls under your skin, combating the signs of aging. This is a dual beneficial product! 
Quandong Toning Mist
$49.00
This mist is infused with Quandong extract which acts like an Alpha Hydroxy Acid (AHA), an exfoliating ingredient that removes dead cells from the top layer of skin, to create a more radiant and healthy complexion. This product also restores your PH balance, reducing the impacts of environmental damage and leaving your skin hydrated and smooth.
Lowanna Skincare Frequently Asked Questions
Is Lowanna Skincare Vegan?
Yes, all of Lowanna Skincare's skincare products are ethically sourced & cruelty free.
Where Lowanna Skincare Based?
Lowanna Skincare was born in Adelaide, South Australia
Lowanna Skincare is a great example of a successful, indigenous-owned business using their strong ancestry bond to create a skincare line that people love. By using natural ingredients focused on quality, they have been able to harness the power of our native ingredients to infuse that into skincare.
If you're looking for an amazing, all-natural skincare line, be sure to check out Lowanna Skincare.